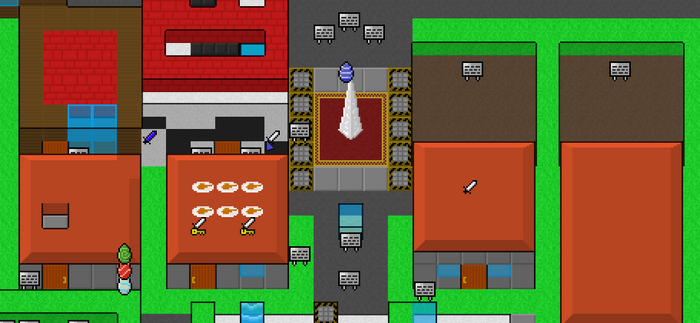 LegoLand is a town. Entering the town through the town door requires to pay 100 gold. It has many buildings, such as The White House, Arena and other. There are streets too. Every Sunday is Clean-Up day!!!!! If the rules (4,6,7.10) are broken, it will be disposed!!! (Lego here, I don't actually clean up now... Just like Kjh's Bastion)
Rules
[
]
RULE 1: THIS IS THE GOLDEN RULE: DO NOT TROLL OR ABUSE OTHERS IN THIS TOWN!!!!!! WE WILL NOT TOLERATE THIS ACTION OF ANY COURSE.... AND IF YOU TROLL, YOUR HOUSE, YOUR RANKS WILL BE TAKEN!!!!!!!!!!!!!!!!!!
Rule 2: No bargaining on plots, only special people and friends get discounts. Sorry for that...
Rule 3: Our policy is that every player who has 'Lego' at the front of their username will be given a 50% discount as they are reconized as a Lego Clan Member.
Rule 4: If you are unactive for a week (I don't see you), I will put a sign asking if you are still unactive. If you are, we will remove the house for another player to play and build.
Rule 5: Only own one plot please!! We want varieties of races to live here (Vampires,Light,Dark,Shadows,Food etc.) and want to keep it like that!!!! Anyone who wants more must pay me 5k for the rights...
Rule 6: Please place a sign infront of your house!!!! If you don't and we don't know, we will BULLDOZE YOUR HOUSE!!!!!!!!!!!!!
Rule 7: Please make sure that the buildings behind is visible!!!!!!!
Rule 8: Under any circumstances that you deny these rules, you will imediatlly be disposed
Rule 9: You have 2 warnings if you do something that is possible to live with, but breaks the rules...
Rule 10: Please don't go over your land...
Exoctic Sightings for Tourists.
[
]
You see, LegoLand isn't just for plots. We included exoctic locations perfect for tourism. We have our famous Mt.Hiroshima, which has 2 myths. One is already busted but the other is a story of fish swimming over the river. You see, it is rare to see the transformation from fish, to DRAGON.
The next place is LegoLand's very own Red Lego Brick. You see, it became LuckyLego's grave when he died to Aster.
Next is Lego Park by our Vice Mayor. Enjoy a picnic or two at there and start living like brick kings.
After that is the two offices belonging to dragonic and yours truly. Mines that one that has Fifty Shades of Blocks.
This town is officially a dead zone. This town does not exist anymore.
[
]