ScratsoLands is the second town to the great Imperial Empire. As all towns of the Imperial Empire were, it was founded by Scratso, and was his second actual town.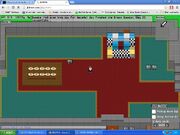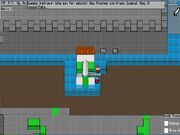 The town has had a rich and interesting history, moving from one thing to another, to another. here's a brief overview:
Town Created; called Basetown.
Idea changed; Town now called Realm of Scratso.
Given idea by GodlyArrows; now named Scratlantis. (Castle built now)
Changed back to Realm of Scratso.
With the release of Water, changed BACK to Scratlantis.
Renovated; changed to CF's main hub; CF Castle.
Changed once more to Castle de Scratso [A Public Attraction.]
Deemed a District of the Scoot Empire. Named District 2.
Town renovated, now called ScratsoLands.
Telepads:
Edit
None at the moment.
Governments:
Edit
ScratGov
Constabulary Force.
Dedicated Protectors.
Force.
= Governing Clans backing up Constabulary Force.
Creation 'Story':
Edit
Well, it's not really much of a story, so I'll keep it short and snappy:
A friend of mine [Owner of Mafia] Ankos showed me the area and let me build the town there. He is now an Official. The End.
Message from the mayor:
"This town MUST follow the laws of the Empire of Scoot. Failure to comply will result in... punishment."
Community content is available under
CC-BY-SA
unless otherwise noted.